Optimise Your Workplace With Enterprise Mobility & Security
In today's interconnected world, your business's mobility and security are not just a necessity, they're a competitive advantage. Equip your team for success with state-of-the-art, AI-powered security solutions that allow you to work fearlessly and efficiently.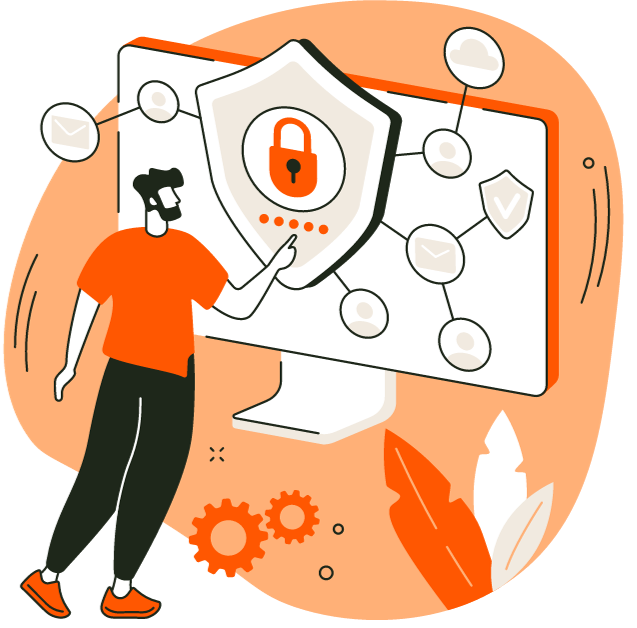 SAFEGUARDING YOUR BUSINESS

IN A DIGITAL AGE
Don't take a risk assuming cloud services are correctly configured for security. We help you "Lock Down" and regularly reassess your systems to stay ahead of emerging threats. With us, you maintain full control over your data, access to systems, and enable efficient reporting and alerting.
Take the comprehensive approach to security that safeguards your people, data, and infrastructure. We offer end-to-end, best-in-class, and AI-powered security solutions that work across platforms and cloud environments.

Identity and Access Management
Access & security management, multi-factor authentication and conditional access, advanced security reporting, risk-based conditional access and privileged identity management.

Easy End Point Management
Mobile application management, advanced Microsoft 365 data protection, integrated PC management and integrated on-premises management.

Information Protection
Persistent data protection, document tracking and revocation, encryption key management compliant with regulatory needs, intelligent data classification and labeling.

Identity-driven Security
Microsoft Advanced Threat Analytics, Microsoft Defender for Cloud Apps, Microsoft Defender for Identity.

Established in 2008
We have a track record of delivering results and exceeding client expectations.

99% Client Retention Rate
A testament to the quality of our services and our commitment to customer satisfaction.

94% Support Contentment
A reflection of the reliability and expertise of our highly experienced team.
– John Byrne,
CEO at Corlytics

"We have been using Arbelos as our IT partner since shortly after starting the Company. Today we are a global regtech provider running our applications on a SaaS basis. Arbelos supports our team globally, have a deep skill-set, are always immediately there for us and are a unique combination of competence, excellent service and offer a uniquely personal touch."
– Anne Dooley,
MD at Winthrop Engineering & Contracting

"Arbelos have been the IT provider for Winthrop for the last 10 years. They have successfully managed and grown the IT infrastructure and day to day IT operations, including many remote office locations across Europe. Arbelos successfully implemented a large user migration to user to Office365, with no downtime for our staff."
Book a consultation with an experienced engineer today.
Get Started Optimising Your Workplace
Discover how our Enterprise Mobility and Security solutions can revolutionise your workplace, schedule a consultation today.