Streamlined Mobility & Performance Combined For The Modern Workplace.
Bundle hardware, software, and support into a single monthly fee.
Still buying laptops for your staff? It's time to stop!
Stop buying PCs, and choose LaaS instead!
At Arbelos, we offer four levels of LaaS tailored to your needs: Office Worker, Manager, Director/Owner, and High-Performance User. Each level is a step up in computing power, ensuring you get the best, and most suitable specifications available, for each user.
From device supply to software integration, we've got you covered. Our comprehensive package includes monitoring software, antimalware, technical support, and no-cost hardware replacements.
Plus, enjoy seamless upgrades and patching for operating systems and applications. And when it's time, we'll replace your device at the end of its life cycle, at no cost to you, ensuring you're always up-to-date.
Laptop as a Service Includes:

Appropriate Devices & Software
Monitoring & Anti-Malware


Free Faulty Hardware Replacement

Free EOL Device Replacement

Free EOL Device Replacement
Additional Add-Ons Available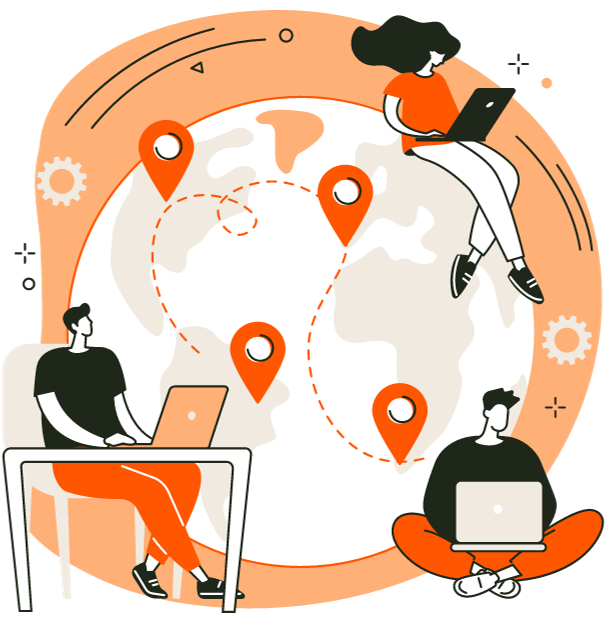 Affordable, from just €35/month


Equipment that's always up-to-date

No surprise hardware expenditure

Inclusive hardware support

Network install covered in the fee

Equipment that's always up-to-date

Includes hardware support


Affordable, from just €35/month

Network install covered in the fee

No surprise capital expenditure
Book a consultation with an experienced engineer today.

Customer-Centric
At Arbelos, you come first. We're dedicated to understanding and meeting your unique needs.

Bespoke Solutions
We don't believe in one-size-fits-all. Our solutions are tailored just for you.

Speed to Resolution
With a 95% fix rate before the deadline, we ensure your IT issues are resolved promptly.

Trusted and Irish Owned
Serving Ireland proudly since 2008, we're trusted by businesses nationwide.
– John Byrne,
CEO at Corlytics

"We have been using Arbelos as our IT partner since shortly after starting the Company. Today we are a global regtech provider running our applications on a SaaS basis. Arbelos supports our team globally, have a deep skill-set, are always immediately there for us and are a unique combination of competence, excellent service and offer a uniquely personal touch."
– Anne Dooley,
MD at Winthrop Engineering & Contracting

"Arbelos have been the IT provider for Winthrop for the last 10 years. They have successfully managed and grown the IT infrastructure and day to day IT operations, including many remote office locations across Europe. Arbelos successfully implemented a large user migration to user to Office365, with no downtime for our staff."
Choose Your Product:
Select the hardware that fits your business needs.
Get a Quote:
Transparent pricing tailored to your requirements.
Sign the Contract:
Simple, clear terms for peace of mind.
Deployment & Installation:
We set everything up, ensuring a smooth transition.

Ongoing Monitoring & Maintenance:
Sit back and focus on what you do best.
Ready to reduce your Capex?