Discover More About Arbelos
Established In 2008
From our modest origins as a one-person company during the GFC recession, Arbelos has grown exponentially, fueled by word-of-mouth recommendations and our unwavering commitment to technical excellence. Today, with our team of dedicated professionals, we stand as a beacon of trust and expertise in the Managed IT Services landscape of Ireland.
Empowering Irish Businesses
Our managed IT support services are designed for business owners, directors, and office managers, from small businesses to large enterprises. If you're looking to improve your IT operations and focus on what you do best — running your business — then you've come to the right place!
Years Supporting Businesses
Empowering Excellence through Seamless Technology Management
At Arbelos, our mission is more than just words —it's our commitment.
We strive to be your trusted partner in technology, dedicated to enabling your organisations to thrive by efficiently managing your IT infrastructure and services. Our focus is on delivering seamless, reliable, and innovative managed solutions that align with your goals and drive your success.
At Arbelos, our principles are more than just guidelines —they're the foundation of every decision we make and action we take.
Rooted in trust, commitment, and a genuine care for our clients and team, our ethos reflects our unwavering dedication to excellence in all facets of our service.
Client Uptime
We understand the importance of uninterrupted operations. Ensuring our clients' systems are always up and running is our topmost priority.
Relationships Matter
At Arbelos, we cherish the bonds we've built. Whether it's with our clients or our staff, we believe in fostering relationships that stand the test of time.
Security First
Our commitment to security is unwavering. It's at the core of everything we do. We pledge to protect our customers, ensuring their data remains uncompromised.
Peace of Mind
Above all, we want our clients, and ourselves, to rest easy, knowing that their systems are in safe, expert hands.
Staff Satisfaction
Our team is our strength. We ensure they're not only content but also empowered. By promoting learning and upskilling, we give them the autonomy and resources to grow, both personally and professionally.
Value for Money
We pride ourselves on offering services that not only meet but exceed expectations, ensuring our clients always receive the best value.
Long-Term Value
We're in it for the long haul. Instead of chasing quick profits, we focus on delivering lasting value to our clients, building partnerships that grow stronger with time.
Diversity and Inclusion
As an equal opportunity employer, we celebrate diversity and ensure an inclusive environment for all our staff.
Technical Excellence
Delivering unparalleled expertise, setting the gold standard in IT support.
Scalable Solutions
Providing adaptable IT solutions that grow with your business.

End-to-End Services
Offering a comprehensive range of IT services, to fit almost every business need.

Security
At the heart of everything we do, ensuring your data is never compromised.

Reliability
99% customer retention speaks volumes about our dependable services.

Responsiveness
95% of issues are addressed remotely, ensuring timely resolutions & outcomes.

Expert Guidance
Decades of experience guiding clients on their IT journey. Microsoft Solutions Partner.

Empowerment
We're not just a service provider; we're an extension of your IT department.

Accountability
Extreme ownership of IT problems. It's never someone else's problem!

End-to-End Services
From hardware leasing to secure cloud solutions, we've got you covered.

Cutting-Edge Technologies
Stay ahead of the game with our proactive, innovative solutions.

Constant Monitoring
Our team is always on standby, ensuring seamless operations for your business.
Don't Take Our Word For It!
– John Byrne,
CEO at Corlytics

"We have been using Arbelos as our IT partner since shortly after starting the Company. Today we are a global regtech provider running our applications on a SaaS basis. Arbelos supports our team globally, have a deep skill-set, are always immediately there for us and are a unique combination of competence, excellent service and offer a uniquely personal touch."
– Anne Dooley,
MD at Winthrop Engineering & Contracting

"Arbelos have been the IT provider for Winthrop for the last 10 years. They have successfully managed and grown the IT infrastructure and day to day IT operations, including many remote office locations across Europe. Arbelos successfully implemented a large user migration to user to Office365, with no downtime for our staff."
We are trusted by the likes of: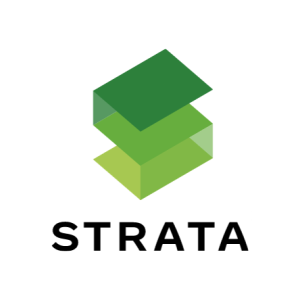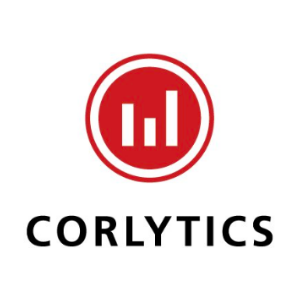 Ready to Experience the Arbelos Difference?
Schedule a call with one of our team at a time that best suits you and discover how we can empower your business through seamless technology management.