A leading
managed IT service

provider for Irish businesses since 2008.

If you're looking to improve your IT operations and focus on what you do best — running your business — then you've come to the right place!
Years Supporting Businesses
Managed IT Services
Fast, friendly, and technically brilliant IT services for Irish businesses, covering 95% of all IT requests. Say hello to seamless business operations!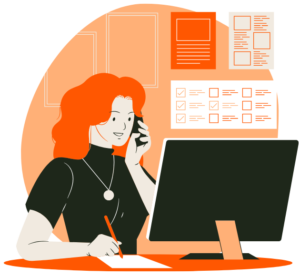 Business IT Support
Forward-thinking business owners choose our unique IT Support Bundles to save money, reduce unpredictable IT expenditure and simplify their IT.
Backup & BCDR Solutions
Cloud Solutions
Virtual Office Solutions
Microsoft 365 For Business
Tech as a Service
Azure Virtual Desktop & Servers
Are you facing these challenges?
Poor service from your current IT Provider?
Can't get your IT provider on the phone? Do they take too long to respond to requests?
Uncontrollable business IT costs that keep rising?
Paying too much, for underwhelming support, and costs that increase uncontrollably every year?
Recurring disruptions to business operations?
The same IT issues constantly disrupting your operations and stressing your team?
These are some of the problems we solve for our customers.

Predictable IT Costs
Replace CapEx with flexible, monthly costs that scale up or down as needed.

Excellent Customer Service
If you call us, you get us. No bots, no runaround.

Experienced & Professional
Over a decade of trust, reliability and expertise.

Flexible IT Solutions
We adapt to what your business really needs, quickly and efficiently.
– John Byrne,
CEO at Corlytics

"We have been using Arbelos as our IT partner since shortly after starting the Company. Today we are a global regtech provider running our applications on a SaaS basis. Arbelos supports our team globally, have a deep skill-set, are always immediately there for us and are a unique combination of competence, excellent service and offer a uniquely personal touch."
– Anne Dooley,
MD at Winthrop Engineering & Contracting

"Arbelos have been the IT provider for Winthrop for the last 10 years. They have successfully managed and grown the IT infrastructure and day to day IT operations, including many remote office locations across Europe. Arbelos successfully implemented a large user migration to user to Office365, with no downtime for our staff."
Book a consultation to discuss your IT needs today.
Latest Updates

From The Arbelos Blog
Ready to Experience Real Managed IT Support?
Discover a Managed IT Service Provider that actually understands your business needs and exceeds your expectations.